Beyond Wrought Iron and Oak Trees
We may be famous for our shotgun houses and Creole townhomes here in New Orleans, but among our most recent architectural achievements is the renovation and re-purposing of industrial structures. Think of Brooklyn NY, with its luxury lofts and condos created from abandoned factories. Exposed brick, ceiling pipes, floor-to-ceiling windows, industrial-chic furnishings—it's all going on here in New Orleans, too!

When people think of rejuvenated industrial areas in the city, they think of the Warehouse District. Located between the Central Business District and Uptown, and within a mile of the historic French Quarter and Garden District, the Warehouse District boasts the greatest number of residences in converted industrial space. The revitalization of the area, which was named for its role in storing goods for the shipping industry in the 19th century, began in 1976 with the opening of the Contemporary Arts Center. Today, there are more than twenty-five art galleries in the district, which take full advantage of the soaring spaces available in the beautifully restored historic warehouses. Dining options abound, music venues host local and visiting performers, and the National World War II Museum is ranked among the top ten museums in the United States. The newly opened Saenger Theatre is a short walk away on Canal Street and hosts internationally acclaimed musical, comedy, and theatrical performances.
Known to some as "the SoHo of the South," the residences in the Warehouse District are primarily condominiums carved out of 19th century warehouses and factories. Each one is unique and beautifully appointed, keeping as much of the original architecture intact as possible while providing for the utmost in modern convenience. But such residences are not confined to the Warehouse District—the style is expanding to the Lower Garden District, Mid-City, and the Bywater, too. To find the best in design and location, whether you're looking for a trendy loft or a traditional New Orleans home, contact me,
Clint Lacour
, at the office on (504) 862-0100 or on my mobile on (504) 419-8395. If you prefer, send me an email at
[email protected]
.
Click here for all the results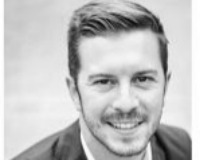 Clint makes a pledge with every real estate transaction to provide the highest level of professionalism and dedication to his clients, and no greater testament to this vow is his success in the Keller....