Credit Myths for New Orleans Homebuyers

When you're considering buying a home here in New Orleans or anywhere else for that matter, your credit history automatically becomes a part of the equation. Realty Times recently posted a list of credit myths that may help you avoid making mistakes that could affect your credit and your ability to easily purchase that dream home.

Myth #1 – Canceling credit cards you haven't used recently will improve your credit score. Actually, 10% of your credit score is based upon the length of your credit history, so canceling a card that you've had for a while may actually hurt your score.
Myth #2 – Only really big credit mistakes will affect your credit score. Just because collectors aren't knocking down your doors or tying up your telephone line doesn't mean your credit score is unaffected. Even one late payment can negatively affect your score, as much as 110 points or more. Beware of opening up store credit cards in order to get that initial discount, too. They can make you look like a credit risk.
Myth #3 – Paying bills on time will improve your credit score. Even though a late payment can hurt your score, a sudden switch to paying your bills on time won't carry the same weight in the opposite direction. It definitely won't hurt, but it will only increase your score slowly over time.
The bottom line is that good credit is the culmination of good habits kept up over time. That's where the "history" part comes in. If you've had a bump or two in the road, it doesn't mean you won't get a loan, but it may mean that you'll have to work harder to convince a lender that you're a good risk.
If you're ready to buy a home in New Orleans, be sure to give me a call. As a Real Estate professional, I can help you understand what options and choices are available to you for your particular situation. You can reach me in the office at 504-383-9061 or on my mobile at 504-419-8395. You're also welcome to send me an email at

[email protected]

. It's a great time to be a homeowner, and I'm happy to help you become one.

Click here for all the results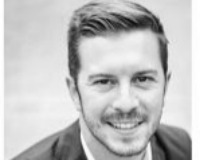 Clint makes a pledge with every real estate transaction to provide the highest level of professionalism and dedication to his clients, and no greater testament to this vow is his success in the Keller....