Creole Architecture - No, It's Not Cajun

Let's blame in on Emeril. Like Ricky Martin and the Latin invasion in music, Emeril Lagasse can be credited with helping to kick off the wide (and ever-growing) popularity of all things South Louisiana. But with the new focus on the cultures of New Orleans, we've run into some confusion. What is Creole? What is Cajun? It can be broken down like this: Cajun refers to the food, lifestyle, and customs of the Acadian immigrants from Nova Scotia who relocated to South Louisiana when the British took over Canada in the 18th century, and Creole refers to a unique blend of African, Caribbean, Spanish, and French culture and heritage that originated in New Orleans and the surrounding areas. Creole influences are more prevalent in New Orleans itself, while Cajun culture is more prominent in rural regions nearby.

One of the well-known architectural styles in New Orleans is the Creole style, which originated in the early 19th century. Many people think it is the same as French Colonial style, but in fact it is uniquely South Louisiana, blending influences from French, Spanish, and Caribbean architecture with the practicalities of managing the hot and humid local climate. It is characterized by French doors with shutters attached using strap hinges, creating a simple façade that has no dominant entrance. The exterior walls are usually brick, stucco, or weatherboard and there are often fanlights above ground floor windows for improved ventilation. The idea was to allow for maximum air movement, taking full advantage of the river breezes, while keeping out the intense summer sun. The iconic wrought-iron balconies of Creole townhomes were added to two-story structures later, from 1850 on, and were traditionally left uncovered. It is rare to find a building that is a mix of Creole and other architectural styles, so when you see a Creole construction it is likely very similar to how it looked nearly 200 years ago.
Tourists flock to New Orleans for its antebellum charm, but the Creole culture extends far beyond the structures they built before the American influx popularized the Greek Revival style in the late 19th century. Creole food, music, and history is the history of New Orleans itself—the French Quarter, also known as the Vieux Carré, or the "Old Quarter," boasts primarily Creole architecture and is unarguably the historic center of the city. To find a home that is quintessentially New Orleans, contact me,
Clint LaCour
, at the office at (504) 862-0100 or on my mobile at (504) 419-8395. If you prefer, send me an email at [email protected].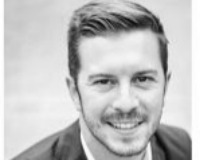 Clint makes a pledge with every real estate transaction to provide the highest level of professionalism and dedication to his clients, and no greater testament to this vow is his success in the Keller....