You may have noticed all the hustle and bustle at the intersection of Common/Tulane and N. Rampart, with what appears to be an ongoing major construction project. The unused and eyesore space on the Common side of the intersection is being overhauled with a massive movie set for the big budget film, Dawn of the Planet of the Apes. Unfortunately the intersection's makeover will end when the filming stops.

The intersection will experience closures from May 11 through June 24, 2013. The 100 and 200 blocks of S. Rampart, the 1000 block of Common Street and the 1100 block of Tulane Ave will be closed to all motor vehicle and pedestrian traffic.
Other areas of the city will be shut down for filming include: 500 Orange Street, 500 Richard Street, 500 Market Street, and the 1500 – 1600 blocks of S. Peters Street. The closures will last until May 24.

According to the City of New Orleans website, "the production will employ about 600 local residents and involve approx. 200 visiting crew and cast. Dawn of the Planet of the Apes is estimated to have a local economic impact of $80 million, which takes into account what the production will spend on costs such as labor, lodging, good and services. Dawn of the Planet of the Apes is one of the largest productions New Orleans has hosted."
To get more information on road closures and a map check out: http://www.filmneworleans.org/apes/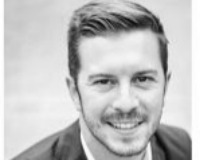 Clint makes a pledge with every real estate transaction to provide the highest level of professionalism and dedication to his clients, and no greater testament to this vow is his success in the Keller....