You may have noticed a great deal of buzz on Facebook, on New Orleans news shows, in local print, and also online regarding proposals for the future of New Orleans' World Trade Center Building located at the end of Canal street on the riverfront.
Three firms: Gatehouse Capital Corp., James H Burch LLC, and Tricentennial Consortium have each submitted development proposals to the city for consideration in July. Of the teams, 2 from out-of-town plan propose keeping the existing building and renovating it, one of which would include a new W Hotel. The third team proposed demolishing the defunct building and making it into a free space with a new "iconic" structure, along with a comprehensive redevelopment of a majority of the city's riverbank. This proposed structure would be devised as a city-identifying landmark/monument, much like the arch in St. Louis.
The landmark-themed proposal presented by Tricentennial Consortium is backed by many city officials, including Mayor Mitch Landrieu, and a large host of New Orleans tourism leaders. They see the change as an opportunity for progress and innovation, and they like the idea of more multi-use, free space along the riverfront. The future of the WTC is only one phase of the broader plan the tourism leaders are trying to implement for riverfront land from the French Quarter all the way to the Ernest N Morial Convention Center, where they envision a new hotel, residential, retail and other construction.

The proposal to demolish the building has been met with opposition from competing developers and supporters of preserving the 33-story, 1960's modernist, first-of-its-kind World Trade Center. Websites like www.savewtcnola.com have sprung up, along with Facebook pages/groups supporting the cause to keep the building. Savewtcnola.com claims the building has been a "timeless and prominent landmark of New Orleans for 5 decades and is an enduring symbol of New Orleans' historic role as one of the nation's major ports." And the site does not hold back on opinions, "We are not St Louis and we are not Disneyland – we value our authentic and unique history."
Photo Credit NOLA.com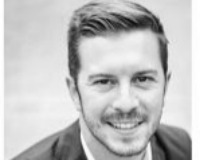 Clint makes a pledge with every real estate transaction to provide the highest level of professionalism and dedication to his clients, and no greater testament to this vow is his success in the Keller....