DiscoverNewOrleansHomes.com revamps website for 2013
With the new year, comes a new look for the best website for real estate in the New Orleans area. Fresh for 2013, DiscoverNewOrleansHomes.com has a redesigned website to enhance the presentation of real estate in the New Orleans area.
When you browse the site's home page you will see all the newest listings available in the New Orleans area. Each listing features new interactive and improved slide shows giving you a great look at each property.
With each listing you come across, you'll be able to save your favorite homes and view a detailed history of the property, including: the listing history, amount of time the property has been listed, check out interesting statistics comparing the specific property with other properties in the area, find groupings of other listings in the same area, obtain facts about the listing's neighborhood, access interactive maps, estimate your monthly mortgage payment, and even schedule viewings!
On the site's main page, searching is easy as New Orleans-style king cake. You will be able to easily narrow your search results to what you really desire in a home. You can sort the search filter by neighborhood, amount of beds, sales price, acreage, time on market, the property's walk score and even specific buyer-requested features in the keyword search box. One of our favorite features is the search by map feature, which allows directionally savvy people to draw on and encompass the areas on the map of New Orleans where they wish to see properties.
Want to sell your home? The new website has the ability to instantly & automatically tell you how much your home is worth along with the possible visitors our website can drive to your property. From there you can decide if you would like a real agent to follow up with a more accurate manual valuation of the price.
Need help with your search or have real estate questions? No fear. The new website features a instant chat service connecting you to a website representative 18 hours a day. The representative can guide you through the site and also connect you with a knowledgeable Realtor in the New Orleans area who can answer your specific real estate questions.
When you find a home you love, the Finance page will connect you to our lending partners who can pre-approve you for financing and advise you on all the financial aspects of buying or selling a home.
You can search homes on the go using the website's mobile app. Use it to search New Orleans homes nearby, see full sized pictures, access property descriptions, and play the price game. The website also is linked to Facebook, Twitter and other social media, allowing easy integration, account/login creation, and instant access to real estate news and listings.
Lastly, and most importantly, the new website links you directly to the most experienced, professional and knowledgeable Realtors in the New Orleans area. There is no greater tool you'll need to buying or selling your home than an asset like that!
Clint LaCour | 504-419-8395
Keller Williams |New Orleans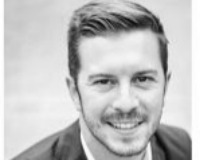 Clint makes a pledge with every real estate transaction to provide the highest level of professionalism and dedication to his clients, and no greater testament to this vow is his success in the Keller....