Every Wednesday our office has a weekly meeting, and yesterday's topic of discussion was first time home buyers. I was eager to hear input and advice from other realtors because buying a house for the first time can be a HUGE leap of faith. Buying a home at any time of your life can come with fears, stress and complications, and those things are certainly magnified when you've never done it before. As your representatives, we want to make sure the process ends with happiness and a sense of accomplishment. Our goal is to turn your stress into relief.
An incredibly important first step in the process, which was talked about over and over again in the meeting yesterday, is meeting with a lender to get pre-approved. I know - it sounds tedious and boring. You want the excitement of looking at homes rather than the seemingly mundane task of financial discussions! Yet, imagine beginning the buying process by casually looking at houses and, unexpectedly, you find the ONE—your dream home—you can practically see yourself having coffee on the front porch! But, you soon learn that this home is not within your price range, or that another buyer was pre-approved and made an offer that was accepted. Crushing. This is something that happens more often than you think!
In case you haven't heard,
New
Orleans is experiencing a boom right now in real estate. It's an incredibly fast paced market, and we want all of our clients, especially our first time home buyers, to make sure they have all of the right tools before starting the search. What better way to start your search than by knowing what you can afford and having an idea of how much your monthly payments would be?
I'm not saying that everything will go perfectly if you meet with a lender first, but I am saying it's the best first step you can make in the process. Information is power and buying a home is a big life decision. Don't you want to be an informed purchaser? We sure want you to be informed, which is why any good real estate agent in
New
Orleans will recommend you meet with a lender before starting the search seriously.
So go out there and get informed! Meet with a lender and start your search out right. If you don't know of any mortgage lenders, we have several local lenders that we can recommend. Contact us and we'll put you in touch with them!
Buying a home for the first time doesn't have to be scary, especially if you have the right people on your team like a good mortgage lender and real estate agent!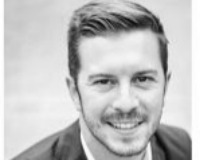 Clint makes a pledge with every real estate transaction to provide the highest level of professionalism and dedication to his clients, and no greater testament to this vow is his success in the Keller....
1 comments in this topic