The Historic District Landmarks Commission (HDLC) is what governs the neighborhoods outside the French Quarter when it comes to any work/changes to an exterior of a building. Many people wonder why this happens and I will share with you what I know :-)

For starters there are two commissions, the Central Business District Historic District Landmarks Commission and the New Orleans Historic District Landmarks Commission. These commissions are historical preservationist and set standards throughout the New Orleans area. They keep the integrity of the city's culture by voting on any type of changes that take place in Historic neighborhoods. Why is this important? New Orleans is a huge tourist attraction, not only for the French Quarter, but for all the gorgeous neighborhoods that run along St. Charles Ave. You have seen what some people have done to their homes when it comes to DIY projects. I'm sure some of you have neighbors that have done something to their home that pulled the rug out from under you. These commission make sure that a Historic Landmark (structure that could be a home, restaurant, store, or hotel) is within the proper guidelines. This commission also helps economic growth and improves property value. There are ways to nominate Historic Landmarks by going to the Nola.gov website. The nominated structure must fall under certain guidelines to be considered.

http://www.nola.gov/hdlc/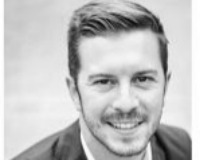 Clint makes a pledge with every real estate transaction to provide the highest level of professionalism and dedication to his clients, and no greater testament to this vow is his success in the Keller....