Thought you all would enjoy this interpretation of what's going through my mind when walking through some homes with wood paneling...... all joking aside modern wood paneling can actually make a nice accent wall, especially when whitewashed. See the photo to the left:
To view homes without wood paneling in the 70118 and 70115 zip codes click the links below. Keep in mind these lists are updated hourly, so check back often!!:
Click Here for ALL Homes in zip code 70115
Click Here for ALL Homes in zip code 70118
Photo Credit: housetohomeblog.com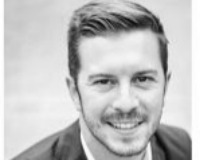 Clint makes a pledge with every real estate transaction to provide the highest level of professionalism and dedication to his clients, and no greater testament to this vow is his success in the Keller....