Now Is the Time to Buy Before Rates Trend any Higher!!!
So we all love it when rates are low and the market's hot, right???? Well, thankfully our market stays hot......but rates are trending up. If you are shopping, or thinking of refinancing, don't be surprised if you find the 3.5% rate of last month at 3.875%, or more. A strong stock market helps our 401K's, but interest rates rising when you're house shopping stings.
It may not fix that feeling of 'missing out' on the rock-bottom rates, but think of interest rates like an investor does.
One (very) simplified reason rates tick up is that when the stock market is strong, investors who would normally invest in stable, well underwritten mortgage securities of today, can make more money, faster elsewhere in the market. Mortgage securities need to compete with every other sector, so rates rise. This keeps the money flowing and the market rolling.
Naturally, there are many more factors that affect rates- US government budget issues, international stability, jobs numbers & confidence, and the Fed simply sneezing all play some role.
The take home is that rates are going up and there is no way for anyone to predict the future- so pull the trigger, already!
-Ann Jernigan - America's Mortgage Resource 2013
504-975-5381
http://everythingrealestatenola.blogspot.com/
mls:944749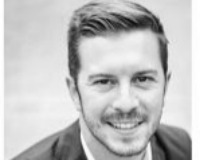 Clint makes a pledge with every real estate transaction to provide the highest level of professionalism and dedication to his clients, and no greater testament to this vow is his success in the Keller....