Good news keeps rolling in for the Keller Williams Realty brand as the company takes the status of #1 Real Estate Company by Agent Count in the US. The latest report comes just after the company was awarded "Highest in Customer Satisfaction" among both home sellers and home buyers by J.D. Power and Associates, and was ranked 9th on America's Top 150 Workplaces - representing the only national real estate company on the list.
The announcement was made in front of 10,000 associates by the company's CEO Mark Willis in Dallas, Texas at its annual convention, proudly proclaiming, "Keller Williams associates: we are one family. We have one destiny. We share one thing...We are America's #1 real estate company by agent count!"
The company now boasts over 80,000 real estate associates, posting record growth numbers while surpassing real estate heavyweights RE/MAX, Century 21, and Coldwell Banker to secure the top honors for the nation. The company also saw a continued progression upward in productivity gains: per-agent units rose 23 percent, closed volume increased 31 percent, and gross commission income gained 28 percent for 2012. The final profit share total for 2012 was also announced which totaled more that 55 million in profits distributed to Keller Williams associates. This statistic saw an incredible 44 percent increase over the previous year.
Despite all the continued growth and success Keller Williams' agents and company leaders still strive for continued excellence and also hope to take other national titles. Mark Willis thanked the KW family and urged them to "never back down" from their new national status. He went on to say, "let's celebrate tonight, but watch out competition. Tomorrow we are going to be working harder than we have ever worked before. The real prize we are pursuing is to be the #1 in agent count and transactions and volume all across the world".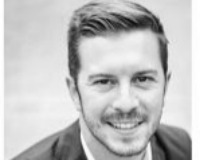 Clint makes a pledge with every real estate transaction to provide the highest level of professionalism and dedication to his clients, and no greater testament to this vow is his success in the Keller....