Keller Williams Realty New Orleans ranks #1 for Marketshare for NOLA
The first months of 2013 have been dominated by Keller-Williams Realty New Orleans' sales success. The brokerage came in first for having the largest market share for any office in the entire New Orleans MLS area, including north and southshore. Marketshare is defined as both listing and sales volume. The statistics are complied by BrokerMetrics which takes sales totals from all the brokerages using MLS in the New Orleans area.
As of 3/19/2013, KWRNO had listed and sold over 120 homes, totaling $41,212,230 in sales, roughly 4.53% of the market share with an average home price of $343,435.
With Spring arriving today, peak real estate season is here and these numbers are sure to rise even more. Great job KWRNO team!
If you are searching the market for a new home in New Orleans, why not go with #1?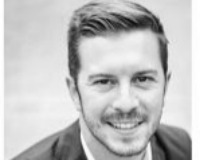 Clint makes a pledge with every real estate transaction to provide the highest level of professionalism and dedication to his clients, and no greater testament to this vow is his success in the Keller....