The LSU Tigers Baseball team has done it again; they have made it to the College World Series in Omaha. Buoyed by veteran head coach, Paul Mainieri, who has coached baseball for 31 years and has a national championship under his belt, the Tigers have found success in almost all areas of the game—all year. And their stellar 57-9 (23-7 SEC) record underscores the very fact.
LSU sits at No. 1 in the USA Today Coaches Poll, is seeded No. 4 for the CWS, and considered a favorite to win it all. In the Baton Rouge Regional the Tigers knocked off Jackson State, Sam Houston State and Louisiana-Lafayette, before sweeping the Oklahoma Sooners in the Baton Rouge Super Regional. Throughout the regionals and super regionals, the Tigers batted 0.302, outscored opponents 37-14, and held a 1.60 ERA.
LSU has one of the most storied programs in college baseball. Since 1999, they have played in 10 super regionals, and reached the College World Series 16 times. They hold the record (a tie with Texas) for the most national championships at 6, with the most recent under Coach Paul Mainieri in 2009. This year, with a win, LSU could walk away with the title of the program with the most national championships.

Fans in New Orleans, Baton Rouge and all over the state of Louisiana will watch the Tigers open their experience in Omaha against UCLA this Sunday, June 16 at 7PM on ESPN 2.  GEAUX TIGERS!
Photo credit: USA TODAY Sports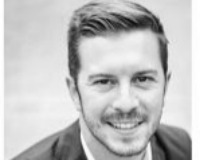 Clint makes a pledge with every real estate transaction to provide the highest level of professionalism and dedication to his clients, and no greater testament to this vow is his success in the Keller....