The long wait for the revitalization of the once-popular St. Roch Market in Marigny / Bywater is almost over. The historic market damaged by the floodwaters of Hurricane Katrina has underwent a $3.7 million renovation under the direction of federal, state, and city leaders and is set to open soon. From the funds designated for the project, $3.1 million comes from federal community development block grants and $600,000 comes from the Federal Emergency Management Agency.
The project is set to include organic and fresh foods from a variety of vendors, as well as an "art walk" on the grounds of the market. Restoration work on the 8600 square foot market includes roofing replacement, exterior masonry repair, a complete restoration of the interior, and all new finishes and flooring.
The market dates back to 1875, when it was originally an open-air market like its more famous counterpart, The French Market. In 2007, the St. Roch Market was named one of 17 special recovery zones by then-mayor Ray Nagin. However, no work projects were put into action until the cause was taken up by the Mitch Landrieu administration.
Residents of the Marigny and Bywater neighborhoods are encouraged by the host of new small businesses, hip night spots, and art gallery scene that have all sprouted from a grass roots revival and gentrification of the area. The St. Roch Market will add a much needed boost to the efforts of bringing these New Orleans neighborhoods back to pre-Katrina glory.

Picture credit: www.myneworleans.com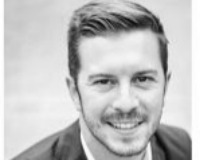 Clint makes a pledge with every real estate transaction to provide the highest level of professionalism and dedication to his clients, and no greater testament to this vow is his success in the Keller....