Great news for the people that live in the Mid-City area with new shopping plaza opening July 31st. The turn around of a run down shopping center and car dealership has been reborn into a Carrollton destination for quick bites, groceries, and more. Winn-Dixie will anchor the shopping plaza and Five Guys, Felipe's Taqueria, Pinkberry yougurt, Pizza Hut, and Pei Wei Asian Diner will be included is this project.
New
Orleans has seen growth in new businesses in the area with a Costco opening just off of I-10 and Carrollton and other big names like Tiffany & Co opening in Canal Place.
With the nation crawling out of a recession, consumer cofindence should be growing, allowing these new business to thrive.
New
Orleans population is 369,250 and climbing, with a 28.2% growth since 2007 according to Forbes.com. If you are local you have seen many improvements to the city since the 2013 Super Bowl. Expansion of the streetcar line downtown and soon in the
New
Orleans-French Quarter&beds=0&baths=0&min=0&max=100000000&map=0&quick=1&submit=Search' title='Search Properties in French Quarter'>French Quarter, road improvements throughout the city, and I-10 lane widening. Hopefully this is a chain reaction to spark interest in the
New
Orleans market for more new businesses in 2013. The residents of Mid-City might be the pioneers of this commercial boom. If there's one thing
New
Orleans is lacking, it's a Premier Shopping Center.
Simon or Westfield.........are you out there???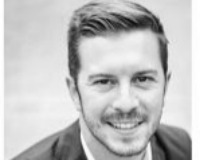 Clint makes a pledge with every real estate transaction to provide the highest level of professionalism and dedication to his clients, and no greater testament to this vow is his success in the Keller....