The development of New Orleans' first big-box retail store, Costco, is speeding to completion for its mid-August opening. Major progress can be witnessed daily at the construction site that once held the Carrollton Shopping Center near Carrollton Ave and Palmetto St.
Most needed and notable with the introduction of the 148,000 square foot store is the creation of over 150 new jobs for the New Orleans area. The new store is expected to create 75 part time and 75 full time positions and Costco promises to attempt to hire predominately New Orleans residents.
In March Mayor Mitch Landrieu's economic development office held a hearing to answer questions about Costco's employment opportunities where over 5,000 people applied for the 150 positions that average a salary of $36,000 a year, plus benefits.

Casey Ferrand of KDSU interviewed residents in the area about the opening of the food and household warehouse. She reported, "neighbors in the area are thrilled to see the vacant space transformed and are looking forward to applying to hundreds of new jobs". In her report, one resident, Cheryl Anderson, stated, "I'm sure going to try and get a job there…it's going to be a good thing because it's going to bring jobs, and it's been an empty space for a long time since Katrina".

Sources:
1. www.nola.com, "Costco looking to recruit New Orleans residents at public meeting" – includes picture credit.
2. www.wdsu.com, "Costco to bring employment opportunities to New Orleans area" by Casey Ferrand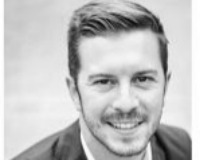 Clint makes a pledge with every real estate transaction to provide the highest level of professionalism and dedication to his clients, and no greater testament to this vow is his success in the Keller....