Have you noticed all the new construction happening around New Orleans? Every road your turn down or have to detour through has a project taking place. The most talked about projects have been the CBD conversion of high rises to Luxury and Mixed income apartments. Buildings included are the Oil & Gas, 144 Elks Place, 225 Baronne, and the Paramount at The South Market District.
This week in the Lower Garden on the corner Prytania St. and Josephine St., they started to clear the old site of the Fellowship Missionary Baptist Church. After a fire in 2011 which forced the Church to be demolished, the lot has remained vacant since. Plans for a Townhome development are in the works and with a hefty price tag per unit. Down a block on St Andrew St. and Camp St. vacant lots are seeing fast construction where cars were once parked and only a portion of the rod iron fence stood. The Lower Garden seems to be getting a good polishing, especially on Magazine St. We can expect great things to come with the new restaurant Square Root to be opened soon, The Tasting Room now opened, and more renovation happening now on the same block.
Click here for a list of Condos in the CBD
Click here for a list of Homes in the Garden District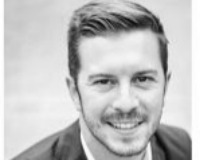 Clint makes a pledge with every real estate transaction to provide the highest level of professionalism and dedication to his clients, and no greater testament to this vow is his success in the Keller....