Decorative cast iron is undoubtedly one of New Orleans' defining characteristics. It's everywhere; on balconies, verandas, gates, fences, stairways, lamps. If you snap a photo anywhere on the Vieux Carré, it's likely you will find an iron grate somewhere in the frame. It is no wonder New Orleans has been called 'The City of Iron Lace.'

The cast iron craze took New Orleans by storm in the mid 1800's. Originally a Spanish architectural trend, the grates made their way to America in the 19th century. It is likely, but not certain, that the Pontabla Buildings were the first buildings in the city to sport the latticework that is so characteristic of the city. The Victorians went mad for the look, and it spread from the French Quarter to the rest of the city. Creole blacksmiths, often free black men, added grates to cottages, homes and businesses, and added them to the Civil War-era mansions. The designs grew more ornate and intricate as iron workers perfected their methods. Leaves, vines, roses, fleur-de-lis patterns, and elaborate swirls gave simple gates and fences a romantic, feminine look that the city still holds today.

At the time, cast iron was not only the latest technology and trend, it had a practical use, in defining the boundaries of personal space. It allowed homeowners to extend their outdoor living space to the street, while still retaining a sense of privacy. It also went hand-in-hand with the growth of outdoor balconies, which back then were very useful in beating the sweltering heat of a New Orleans summer.


While there are many things that make New Orleans unique, cast iron has to be one of the top ones architecturally. A fence, at closer look, turns into a work of art; a simple lantern can be a unique ornament; a gate can be an artisan's accomplishment as much as a steelworkers. Today there are still companies offering design services, and this whimsical yet practical side of New Orleans history is, fortunately for us, one trend that continues to stand the test of time.
If you are looking to buy a home in New Orleans, contact me, Clint LaCour, at the office at (504) 862-0100 or by phone at (504) 419-8395. Or, if you prefer, send me an email at [email protected]

Click here for all the results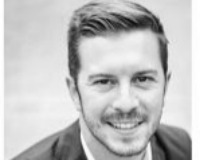 Clint makes a pledge with every real estate transaction to provide the highest level of professionalism and dedication to his clients, and no greater testament to this vow is his success in the Keller....