Hi There and Welcome to the BLOG!
I am thrilled to announce that what was once just a dream of mine has now become a reality….
Skin Cancer Awareness Foundation Holds HAT RUN, 5K Race on April 6, 2013.
My sister, Sarah Lomax, and I opened The Lauren Savoy Olinde Foundation in May 2012 following the passing of our close friend, Lauren, at the ripe age of 27 from the deadliest form of skin cancer, melanoma.
We wanted to bring awareness to the community on the simple fact that skin safety and early detection through skin cancer screenings can make the difference between living a long life and the harsh reality of what we saw with our friend's battle.
Some community projects we are getting involved in are sun canopies over playgrounds and an informational video for public talks to high school and college groups on sun safety and skin cancer education.
For more information on the LSO Foundation or the LSO Hat Run, contact me, Emily Gonsoulin at [email protected] or directly at 225-803-4838 cell.
THE HAT RUN 5K Race / I Mile Fun Run
The Lauren Savoy Olinde (LSO) Foundation, skin cancer awareness foundation, is holding its inaugural HAT RUN 5K/1mile race on April 6, 2013 behind Pennington Biomedical Research Center, 6400 Perkins Road, Baton Rouge, LA 70808.
The HAT RUN event will include free skin cancer screenings, a kid's activity tent, food, drinks and live music along with a hat contest. Participants are encouraged to wear crazy hats while running/walking either individually or as a team to bring awareness that we should all wear protective clothing and sun block while in the sun's rays. The 1 mile fun run/walk will begin at 8:00 AM and a 5K run/walk will begin at 8:30 AM.
JOIN ME IN THE CAUSE TOUDAY!! Register for tickets at at www.lsofoundation.org.
Who Was Lauren Savoy Olinde?
Louisiana native Lauren Savoy Olinde passed away from a two-year battle against melanoma in January 2012. She was 27 years old and had just begun her career as a local pharmacist in Baton Rouge. She attended Our Lady of Mercy School, St. Joseph's Academy High school, Louisiana State University and University of Louisiana-Monroe Pharmacy School.
For more information on Lauren, view http://lsofoundation.org/laurens-story/
Mission Statement for The Lauren Savoy Olinde Foundation:
The LSO Foundation is a voluntary fundraising organization created to promote the awareness of skin cancer through the efforts of education, early detection, advancing medical research and supporting those already diagnosed with skin cancer. We aim to increase the number of skin cancer screenings for early detection of all skin cancers, specifically melanoma, the leading cause of cancer among young adults and the most deadly form of skin cancer.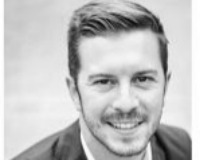 Clint makes a pledge with every real estate transaction to provide the highest level of professionalism and dedication to his clients, and no greater testament to this vow is his success in the Keller....