It's that time of year, the time when everyone should be brainstorming for the most unique costume idea. Now Halloween is about 80 days away, so that should give you enough time to YouTube how-to sew, buy more glue sticks for your glue gun, rent a flat-bed truck to pick up your order of glitter, and schedule a drag queen to come over and do everyone's makeup. I only give this warning because NEW ORLEANS always tops the charts as one of the best cities to visit for Halloween.
There are 3 main events that come to mind in NEW ORLEANS during that weekend:
Halloween New Orleans 10/24 – 10/27
Frenchmen Street 10/28 – 10/31
Voodoo Fest 11-1 / 11-3
Halloween New Orleans is all weekend party that benefits Project Lazarus. This will be the 30th Anniversary and the theme is Chapel of Love. Project Lazarus provides housing, healthcare, and support services for men and women with AIDS. The cause is awesome and the party is even better. Get in a group and plan something over the top or go as an individual and stand out. http://www.halloweenneworleans.com/
Frenchmen Street is always a great escape from the French Quarter and this is no exception during Halloween. See the locals at their best, strutting the streets in next to nothing and stop in a bar and grab a drink. The streets are packed with people and the local flair is the off the charts. Get out there early to find parking and stay all night listening to music. http://www.gonola.com/2011/10/22/gonola-flickr-pick-of-the-week-halloween-on-frenchmen.html
Voodoo Fest is an experience of Music and Art and held at the new Festival Grounds at City Park. This is a great way to spend a full two weekends in NEW ORLEANS. The lineup consist of 60+ bands and art installations throughout the City Park. Fest days start at 10:30am and last till 11pm. A full line up of bands is located on their site and all general FAQ's. http://www.worshipthemusic.com/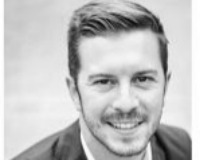 Clint makes a pledge with every real estate transaction to provide the highest level of professionalism and dedication to his clients, and no greater testament to this vow is his success in the Keller....