Why Is It Called a "SHOTGUN" ANYWAY?

In most parts of the country, when you say "shotgun" people think of firearms. Here in New Orleans, we think of a type of house that can be found in every neighborhood in the city. Shotgun houses are characterized by each room leading on to the next with no interior hallway. Some say they got the name "shotgun" because if you open all the interior doors, you could shoot a shotgun from the front door right through the back door without damaging the structure, although the origins of this theory are unknown. Wherever the name came from, the building style is very similar to 18th century Caribbean architecture, from where it was imported to New Orleans in the early 19th century.
The traditional Shotgun house is one room wide and up to five rooms deep, usually with the kitchen in the back. Updated versions may have the bedroom in back instead, so you don't have to walk through the boudoir to get to the fridge, but once you're here long enough you don't think twice about the old-fashioned style, anyway. A Shotgun house may have a front porch, or may have only a door and a single window facing the street. It is a long, narrow structure and is designed to catch the breeze on a hot summer day, channeling it through the entire house.
Shotgun doubles, or double-barrel Shotguns, as they're sometimes called, are basically two traditional Shotgun houses stuck together. They are often two-family homes, but may also have been converted into single residences. Another variation on the theme is the Camelback Shotgun, which began as a second-story addition at the rear of the building, but eventually became a part of the original building plan. There are also Sidehall and Side Gallery Shotguns. Both styles provide access to the middle rooms without having to pass from room to room, via an enclosed hall in the Sidehall style or a covered side porch in the Side Gallery style.

The earliest Shotgun houses in New Orleans date from the 1830s. They range from utilitarian homes for working class families to beautifully embellished, brightly painted historic residences. You can find them Uptown, in the Garden District, and in the French Quarter as well as in Central City, Hollygrove, and the Ninth Ward. A Shotgun is the home for any New Orleanian. To find your home in New Orleans, contact me, Clint LaCour, at the office at (504) 862-0100 or on my mobile at (504) 419-8395. If you prefer, send me an email at [email protected].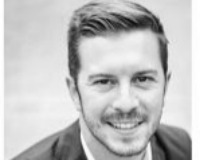 Clint makes a pledge with every real estate transaction to provide the highest level of professionalism and dedication to his clients, and no greater testament to this vow is his success in the Keller....