New Orleans Architecture Series: Eastlake Style
Eastlake Style
One of the most prevalent styles of architecture throughout New Orleans is the Eastlake Style. The style covers 1880-1905, and is named after English architect, Charles Locke Eastlake. Many note this style as Victorian, and this is true, in that it is one part of a broader family of architecture that all possess variations on the greater Victorian architectural theme. In New Orleans, the shotgun and double shotguns became the most popular floor plan for Eastlake. Large numbers of homes in New Orleans, often the majority in a neighborhood, were constructed in the Eastlake Style during the late Victorian period. Many of the picturesque shotguns lining New Orleans streets still today are in the Eastlake style.
Interestingly enough, Charles Locke Eastlake was primarily a furniture designer. He wrote a book titled, "Hints on Household Taste" which became wildly popular in America. His furniture was famous for intricate woodwork. The success from the furniture book held a major influence over architects in America and in turn, they began designing homes using the methods Charles Eastlake had used in his furniture designs. Although Eastlake was flattered by the success from his books and methods, he was not keen to the use of them in architectural millwork. He felt the designs were extravagant and bizarre and he openly expressed regret that his name was associated with the style—to no affect.
The Eastlake style's most noteworthy elements can be found on the porches, galleries, and fronts of homes. These large and numerous galleries were embellished with brackets, piercework, turned columns, balusters (in the shape of table legs), and spindle bands. Barge-boards were frequently decorated with jigsaw applique, and everything was highly texturized. Ornate glasswork, stained, etched and beveled, was one of the most important Eastlake features. Leaded glass was used in the more expensive homes. Front-façade windows opening onto galleries were used, with occasionally stained glass used in the upper sashes of these windows.
An overwhelming percentage of Eastlake houses were of wood-frame construction on piers, including weatherboard siding. Ornate turned balusters made the wooden porch balustrades. Drop siding on the front of the home and corner quoins were common. Every peak to the homes often featured an ornate wooden element, whether a rooster-comb finial, carved sunburst panelwork, openwork frieze, and/or decorated cornices
Although shotguns and double shotguns are the most frequent examples of Eastlake in New Orleans, one may also find examples in the double-gallery and camelbacks throughout the city.
Example of Eastlake Style on the market now: 4823 Camp St. New Orleans, LA 70115 (Click on picture for full listing including more pictures)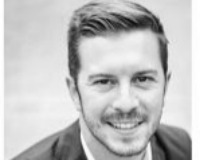 Clint makes a pledge with every real estate transaction to provide the highest level of professionalism and dedication to his clients, and no greater testament to this vow is his success in the Keller....