New Orleans' Boo Carré
Here in New Orleans, there is a soupçon of, well, what shall we call it? Perhaps "the darker side of life" is a good description. Given the Halloween season, now is the perfect time to throw caution to the wind and embrace your dark side, and what better place to do so than at the Boo Carré Halloween and Harvest Fest in the French Market on October 19 from 10 am 'til 6 pm.
Located in the heart of the Vieux Carré, stretching from Café du Monde near Jackson Square all the way to the end of Esplanade Avenue, you'll find the French Market. Established in 1791, it's the oldest public market in the country and was an important component of the early city's economy. It was originally a Native American trading post on the banks of the Mississippi, and it still provides a strong boost to the local economy. It's similar to European markets with its open-air mall, and stalls of produce, crafts, and artisanal foods. Surrounded by five blocks of specialty retail shops, a farmers market and a community flea market, you'll also find cafés and restaurants, music and the arts.
In celebration of the season, the Market will also add a petting zoo, miniature golf, a photo booth, and live music appropriate for 2 – 10-year-olds. Grab a complimentary Boo Carré trick or treat bag and cruise the District shops, restaurants, and Farmers and Flea Markets for treats. If you're a seasoned eater, join in the pie-eating contest, or show off your flair at the costume contest. Take-home crafts, pumpkin painting, and other seasonal activities promise to make the day one to remember.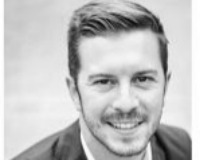 Clint makes a pledge with every real estate transaction to provide the highest level of professionalism and dedication to his clients, and no greater testament to this vow is his success in the Keller....