When you mention orange trees, most people are likely to think of Florida, not New Orleans. Truth be told, Louisiana is a great place to grow your own citrus, and René Schmit of the Louisiana State University AgCenter has some tips for growing your own.
Like most things agricultural, the quality of citrus fruit harvested late in the year is at least partially dependent upon the weather way back in the spring. Our weather in March and April can be a bit iffy, but generally citrus trees growing in our yards are protected by the microclimates created by the homes in our neighborhoods. Warmer temperatures and sunny skies promote pollination because both honey bees and the pollen itself can move more easily in the lighter air. Citrus trees need to be fairly mature before producing good fruit – usually at least 5 to 6 years old – so don't worry if your saplings seem to be taking their time.
Now that we're coming into harvest season, the good news is that fruit can remain on the tree – and stay in good shape – for a number of months. Lemons, satsumas and kumquats will be the first fruit ready to pick, and oranges, grapefruit, and other citrus will come along in late November and early December. Be sure to use pruning shears to cut off ripe fruit to avoid breaking and splitting the limbs. You can leave the fruit on the trees until you're ready to use it, too. Cooler nighttime temperatures will actually improve the flavor. Just be sure to harvest all fruit before the really cold weather sets in during late January and early February. This will help improve your crop for next year.

New Orleans never ceases to amaze with its diversity. From our heritage to our communities to the things we can grow in our yards, there's no shortage of interesting and unexpected things to explore. Let me help you find the perfect fit for your Crescent City adventures. Call me at the office on 504-383-9061, or on my cell phone at 504-419-8395. If you prefer, send me an email at

[email protected]

. I've got a great place for you to call home.

Click here for all the results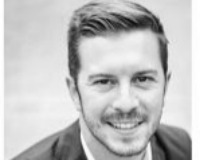 Clint makes a pledge with every real estate transaction to provide the highest level of professionalism and dedication to his clients, and no greater testament to this vow is his success in the Keller....