Most cities have some sort of signature architecture, but here in New Orleans our signature is the eclectic mix of architecture on our streets. This week we'll take a look at the Creole Cottage, one of the earliest architectural styles in the city.
While you can find the Creole Cottage virtually anywhere in the city, most will be located in the French Quarter and the surrounding neighborhoods of Marigny, the Bywater and Esplanade Ridge. The bulk of these historic Cottages were built between 1790 and 1850, making them some of our oldest examples of Southern architectural history.
The main features of these homes seem to come from the various colonial regions populated by France. Here in New Orleans, the Cottage may or may not feature a full front porch, which is thought to be of Caribbean origin. They always sport a high gabled roof and a ridge running parallel to the street with 1 1/2 stories. This may be the influence of French Canadian cabins. There are typically four, squarish rooms with no hallways, and they often sit right up on the property line.
Similar cottages can be found all along the Gulf Coast, and each has its own regional differences. It was the dominant style of house built from 1790 through 1840 throughout the former French Louisiana territory in Alabama, Louisiana and Mississippi.

No matter which architectural style you prefer, we're bound to have excellent examples of it here in New Orleans, and I'd be happy to help you find the perfect one for you. Give me a call at the office on 504-862-4115 or on my mobile at 504-419-8395. If you prefer, send me an email at

[email protected]

. I look forward to hearing from you!

Click here for all the results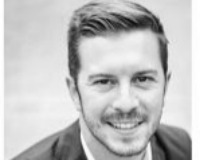 Clint makes a pledge with every real estate transaction to provide the highest level of professionalism and dedication to his clients, and no greater testament to this vow is his success in the Keller....