New
apartment buildings are already built, but the interior construction is now taking place.
100 Elk
This building will feature 100 luxury 1, 2, and 3 bedroom apartments. There will be 7 floors of parking and retail space at the bottom. With the building being 16 stories, you'll have amazing views of the city at the rooftop pool and cabana area. Some perks of this location are the new streetcar line, easy access to all parts of the city, and parking within the building. Completion of this project is scheduled around spring 2014.
1100 Tulane Apartments
This is known as the Oil & Gas Building, which houses club Ampersand at the bottom. The building was purchased by the Renaissance Neighborhood Development Corporation and they will turn the building into 130 mixed income apartments. No firm details have been ironed out as they are trying to register the building in the National Register of Historic Places. Stay tuned.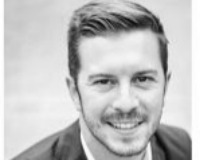 Clint makes a pledge with every real estate transaction to provide the highest level of professionalism and dedication to his clients, and no greater testament to this vow is his success in the Keller....