When you think of New Orleans, certain images come to mind: elaborate ironwork in the Quarter, crayfish bubbling away in a pot, po' boys nestled next to a mound of dirty fries, and most of all, music. Our city is filled with music of all kinds, 24 hours a day, every day of the year.

Each fall, we celebrate another chapter of our musical heritage when the Bayou Blues Festival kicks off at the University of New Orleans Lakefront Arena. This is no dusty outdoor picnic. Instead, it's an indoor, sit-down event with a parade of old-school blues and R&B acts in their dress-up clothes, playing for an audience that appreciates the effort and responds in kind.
Headliners this year include
Clarence Carter
, a familiar face at Jazz Fest, and R&B singer
Bobby Womack
. Watch a video of Bobby's
Across 110th Street
here
.
Betty Wright
will also be on hand as will
Deniece Williams,
whose hit
Let's Hear It for the Boy
brought the "Footloose" soundtrack to life.

The Festival will be held on Saturday, October 5th at 7:30 pm, and tickets are available through Ticketmaster. Prices start at $49. There will be a $10 parking charge as well, and the Arena is a non-smoking facility. Designated smoking areas are located outside at Ramp 3 and Ground 1. Note also that in order to protect everyone's safety, there will be restrictions on what items can be brought inside the arena and all patrons will be subject to a security search.
With all of this great music, some truly amazing neighborhoods, and a tradition of fantastic food, there's no place I'd rather live than New Orleans. Let me help you make it your home, too. Give me a call at the office at
504-383-9061
or on my mobile at
504-419-8395
. You're also welcome to send me an email at
[email protected]
. I'm at your service for all of your New Orleans real estate needs.
Click here for all the results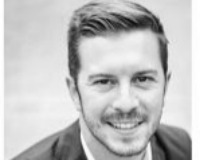 Clint makes a pledge with every real estate transaction to provide the highest level of professionalism and dedication to his clients, and no greater testament to this vow is his success in the Keller....