New Orleans has been named the most live able city:

We all love New Orleans for a variety of reasons. We have food, culture, art, music, history, "to geaux" cups, amongst other things but now we can add "Most Livable City" to the list.
Under Mayor Mitch Landrieu's leadership we have seen a twenty percent decline in crime in the crescent city in the last year. This is huge, turnaround from the constant press the city has had for being known for as dangerous and infested with crime. In this recent revival we have seen an expansion of programs that help citizen's everyday life. Most notable would be NOLA for Life: a program that was born as response to New Orleans high murder rate. This program is a multi-leveled platform to address not only surface issues but the root of the problem. Mayor Landrieu has enlisted business leader, public health experts, law enforcement, and local service providers, as well as citizens for an extensive rehabilitation of the city. The goal has been to stop shootings, invest in prevention, promote jobs and opportunity, improve NOPD, and involve and rebuild neighborhoods.
One of the primary focus of NOLA for life has been to impact, empower, and educate young men about the alternatives to a life of violence and crime. Additionally the programs that have become more readily available to all citizens under NOLA for Life are education, childcare, job training, employment opportunities, legal aid, mental health, substance abuse, housing, and nutrition assistance. The services provided are being offered from a variety of organizations all working towards one common goal. This project has been bigger than any individual or organization but about the community at large coming together. This has been an ambitious task and it is working. This program has taken the housing revival that New Orleans has seen post Katrina to a whole new level.
We are so proud of our city and so is our Mayor as he accepted the award at a conference in Dallas: "I am proud to accept this year's City Livability Award on behalf of the citizens of New Orleans, who have come together as a community to build safer neighborhoods and connect young men with the resources they need to thrive".
Click here for all the results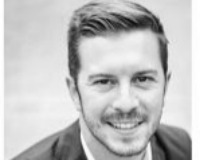 Clint makes a pledge with every real estate transaction to provide the highest level of professionalism and dedication to his clients, and no greater testament to this vow is his success in the Keller....