Many things (some not so nice) come to mind when you hear someone say they are moving off Jackson Ave near Tchoupitoulas. This is expected if you haven't been over there in the past year or so. I would have been one of those that thought the area was as scary as a horror film, but now it's my neighborhood. This area has blossomed over the past year with newly renovated homes, loft style apartment buildings, and condos. In between these fabulous residences you might have noticed a large structure on the Walmart side of Jackson Ave. This building at 609 Jackson Ave, formerly known as the River of Life Hospital, is over grown with bushes and weeds, and covered in graffiti (my favorite is at the top of the building "You go Girl"). The hospital closed in 1979.
Mayor Mitch Landrieu has committed to eradicate 10,000 blighted or vacant properties throughout
New
Orleans by 2014 and this one is on the list. The property went to Sheriff Sale last year with an opening bid at $933,333.33 and was scheduled for demolition last November, but there was no follow through. Wayne Brown, the developer of Josephine Lofts, last week said he's interested in converting the five-story structure into residential units. His last project on Jackson Ave is located in the American Paint Works building which features luxury rentals at a
New
York city price.
As a resident of the Lower Garden, I wonder what's in store as these Luxury Living Communities develop. I would love to see the River of Life Hospital be brought back from the dead, but are we killing the dreams of first time homeowners in the process? The price wave has swept across the Irish Channel in the first half of this year and we can expect it to reach Jackson Ave in no time.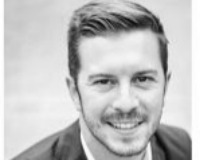 Clint makes a pledge with every real estate transaction to provide the highest level of professionalism and dedication to his clients, and no greater testament to this vow is his success in the Keller....