Exciting changes are underway for Magazine Street, starting with a new furniture store and a restaurant that is already causing quite a stir. The domino effect starts with the Bamboo Spa closing and leaving the store with a beautiful façade vacant. This space was scooped up by Villa Vici, who now occupies the entire building. It's sad that they took a sander to the beautiful wood store front and change the look to a sterile hospital room. However, with their move, the old Villa Vici space was converted into 2 retail spaces. This story is getting somewhere, I promise :)

Pippen Lane, which is a retailer of children fashions, moved across the street into the old Villa Vici spot; which left a large corner store available. This space (2929 Magazine Street) sparked interest in West Elm who thought the location was great, but the space was small. According to TheAdvocate.com, the planning commission has approved for an 1899 sqft second story addition to the building. While the majority of the residents in the area are excited; others are concern over parking. No opening date released.
Now let's get to my end of Magazine Street, where Maximilian Ortiz and Executive Chef Phillip L. Lopez of Root plan to open their second location. This is the former location of Shop of The Two Sisters (1800 Magazine Street) and it sits on a corner facing what could be a cute outdoor space. The new restaurant, Square Root, has already caused some pre-opening buzz for
New
Orleans in the Condé Nast Traveler. The restaurant says they will be opening in 2013.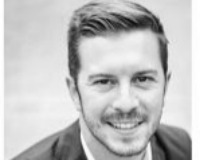 Clint makes a pledge with every real estate transaction to provide the highest level of professionalism and dedication to his clients, and no greater testament to this vow is his success in the Keller....