New Orleans Real Estate Market

We like to celebrate things, here in New Orleans. Food, holidays, sunny days, music, life, more food, more holidays, more sunny days ... We have a few more things to be cheerful about this year. For one, we made National Geographic's list of Best Trips for 2014. And that's not all. Real estate is looking pretty good in the New Orleans market area.


As the national real estate market moves from 'gloomy' to 'partly cloudy', we are seeing an upbeat shift in the New Orleans real estate market as well. Prices are stable, and are expected to increase at a slow but steady pace. Let's take a closer look at New Orleans' historic district. For example, in 2013, using data from Jan 1, 2013, to Dec 31, 2013, the average price for a 3br New Orleans property was $398,283. The median price for the same period was $385,000. To look specifically at the fourth quarter of 2013, in the New Orleans historic district, the average listing price for a 3br listed from Oct 1, 2013, to Dec 31, 2013, was $372,935, and the median price was $363,125 for the same period.

The pace of new construction in the city is slowing down. That figure peaked in 2008; nearly 1400 homes were built that year, which was the highest rate of new construction seen in New Orleans in well over a decade. New constructions, and renovations to older properties, are still going strong, however.
"New Orleans was once unappealing to many investors because it was thought of as a giant bar," said Sean Cummings, CEO of Ekistics Inc. and New Orleans native, in a Bloomberg article. "More and more people choose the city for its quality of life. New Orleans has a lot to offer. It's sexy, it's vibrant, it's full of life."
The New Orleans business district is also undergoing a period of growth, prompting some to use the term
"urban renaissance
". Condo and apartment construction, grocery stores and renovations to larger commercial buildings, are all on the rise. In the post-Katrina era, as New Orleans continues to rebuild, the city is moving past repair and into rejuvenation.
New Orleans has always tended to call its own shots when it comes to real estate and many other factors. This is no surprise to those of us who call this beautiful city home.

If you are looking to buy a home in New Orleans, contact me, Clint LaCour, at the office at (504) 862-0100 or by phone at (504) 419-8395. Or, if you prefer, send me an email at

[email protected]

.

Click here for all the results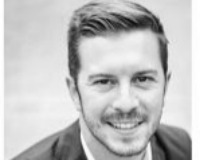 Clint makes a pledge with every real estate transaction to provide the highest level of professionalism and dedication to his clients, and no greater testament to this vow is his success in the Keller....