New Orleans mayor describes plan to build "a city for the ages"
NOLA's Mayor, Mitch Landrieu, gave his annual State of the City address on Tuesday, May 7, 2013, outlining a large list of accomplishments the city has achieved, or is in the process of achieving in the near future. The list included: 4,000 children enrolled in summer camps, a reduction of blighted buildings by 10,000, an impressive 9 million visitors to the city per year, over $375 million in street projects, 9,000 new residents added to the city, and over 80 capital projects under way.

The mayor boasted about the successes but insisted that this was only the beginning for New Orleans. In 2018, New Orleans will celebrate its 300th anniversary. The mayor described his aspiration for building "a city for the ages" which would include projects such as: a world class, 800 million dollar expansion to Louis Armstrong International Airport, a growing biomedical district, and several projects centered on increasing the peacefulness of New Orleans' neighborhoods.

The mayor labeled New Orleans as the "coolest city in America these days", as evidenced by the surge in entrepreneurial energy, mega events like the Super Bowl, and the flood of visitors and interest to the city. "This is now our challenge – we must keep what is good, and we must get rid of what is bad".
To read more check out: http://www.nola.com/politics/index.ssf/2013/05/mayor_mitch_landrieus_state_of_1.html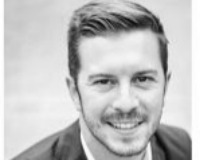 Clint makes a pledge with every real estate transaction to provide the highest level of professionalism and dedication to his clients, and no greater testament to this vow is his success in the Keller....