That's Right! Southern Living Magazine's March 2013 Issue named New Orleans, LA one of the South's Most Stylish Cities.
The article points out the Faubourg Marigny and Bywater neighborhoods as the 'see and be seen locations for the many young creative proffessionals that have moved to this area of the diverse city.
Some Hot Spots Named in the article to check out for yourself:
Mimi's in the Marigny - mimisinthemarigny.net - You can find old style funk and disco sounds with a group of young eclectics to meet.
Loa bar in the International House - inhotel.com - check out the cocktail mixology featuring fresh herbs
Donald Link's Restaurants:Warehouse District Eateries Noted in Article
Cochon - cochonrestaurant.com -
Cochon Butcher - cochonbutcher.com -
Style Blogger from New Orleans highlighted in article - L. Kasimu Harris - said to bring style with the extras like bow ties and ascots to the south's always hot and humit climate.
Last but not least, The Columns Hotel on St. Charles was included in the article as a place noted to stay for the weekend to bring that good ole' deep seated history to your experience.
Let us know what you're favorites are and what you have uncovered as the latest and greatest in this interesting city of culture and diversity!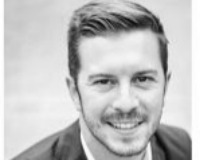 Clint makes a pledge with every real estate transaction to provide the highest level of professionalism and dedication to his clients, and no greater testament to this vow is his success in the Keller....