R
emember the buzz around the old
New
Orleans Sewell Cadillac dealership turning into the Rouses market downtown a couple years ago? It brought that block back to life and is consistently swarming with shoppers. This has been the only reason to go down on the corner of O'keefe Ave. and Girod St. Now go stand on the corner of O'keefe Ave. and Girod St. facing the stadium, you see empty parking lots that barely serve a purpose 9-5 and on game days. While the corner facing the river is already under development, these lots will soon follow.
Three years in the making and the Domain Cos. has started construction on the first building in its proposed $200 million South Market District mixed-use development off the Loyola Avenue streetcar line, says Nola.com. The Paramount will feature 600 apartments and 170,000 sq ft of retail space. This is going to create an entirely new community in the CBD.
New
development on that scale can turn
New
Orleans South Market District into the next best thing. Having access to the Mercedes Benz Super Dome and
New
Orleans Arena, and the newly expanded streetcar line why wouldn't you want to be down there. I see an eruption of high energy eating/shopping with a waiting list to rent. This will be the new CBD with the chance of bringing big name retailers and restaurants to a very seasoned city.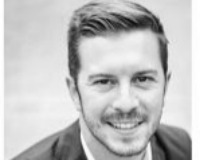 Clint makes a pledge with every real estate transaction to provide the highest level of professionalism and dedication to his clients, and no greater testament to this vow is his success in the Keller....