What happened in the past 3 months (Aug through Oct) with New Orleans Real Estate:
Historic Areas: Median Price (sold): $372,000, Average Days on the Market 25.92, Homes Sold: 36.
All New Orleans: Median Price (sold): $287,500, Average Days on the Market 56.81, Homes Sold: 96.
Inventory levels are extremely low in University/Carrollton, Uptown, and Garden District areas. This would be a great opportunity to get your house on the market if you are considering selling your home. The condo market in the Warehouse/CBD and French Quarter are feeling the same low inventory levels.
Click Link Below for available French Quarter properties:
Click here for all the results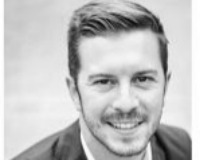 Clint makes a pledge with every real estate transaction to provide the highest level of professionalism and dedication to his clients, and no greater testament to this vow is his success in the Keller....