Here's the deal, you want to renovate a home and you have never done it before. Sounds like a great idea in your head, but when you put it down on paper the task can be a little more time consuming and costly than you expected. This is not a discouraging blog; I am all for fixer uppers and find that it's giving New Orleans a facelift. Look at what's happening in the Irish Channel, Lower Garden, and in the Bywater. You can start room by room and renovate your house over an eternity or rip the Band-Aid off fast and do the entire thing at once. I have looked at many sites to get a ball park estimate of renovation cost and depending on the room the cost could jump depending on your taste level. An estimate for a 5x7 bathroom can be between $3,500 and $5,000 (on the cheap end). You have to figure the cost for all the materials and then get bids on labor cost. It's very important to get multiple bids; ask neighbors and friends who they used if they have renovated. I strongly recommend you over estimate every room at least by 10% for mishaps. It's your home, make it unique and your own. It seems like an overwhelming and scary task, but you can do it. Start Googling away.
http://discoverneworleanshomes.com/index.php?advanced=1&display=New+Orleans-Uptown-Carrollton%2CNew+Orleans-Uptown-University%2CNew+Orleans-Garden+District%2C&areas%5B%5D=area%3ANew+Orleans-Uptown-Carrollton&areas%5B%5D=area%3ANew+Orleans-Uptown-University&areas%5B%5D=area%3ANew+Orleans-Garden+District&custombox=&types%5B%5D=1&types%5B%5D=2&types%5B%5D=3&min=0&max=30000000&beds=0&baths=0&minfootage=0&maxfootage=30000&minacres=0&maxacres=3000&yearbuilt=0&walkscore=0&keywords=&rtype=&sortby=listings.listingdate%20DESC#rslt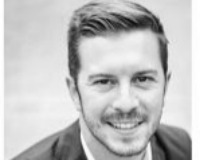 Clint makes a pledge with every real estate transaction to provide the highest level of professionalism and dedication to his clients, and no greater testament to this vow is his success in the Keller....