Why do we have property assessments? We have them because we want to be taxed based on the "fair" value of our property. This assessment will be based on comparable sales or market value. In previous years you only had 15 days to review the assessment rolls, but now you have an entire month. There are 2 locations to visit to contest an assessment value and you must bring documentation and assessment letter. The locations, listed below, will be open July 15th to August 15th from 8:30a.m. to 4p.m. Monday through Friday. Visit the Orleans Parish Assessor's Office website to start the Tax Estimator process and file an Online Appeal if you find a discrepancy in your property taxes.

Locations-
4th floor of City Hall, 1300 Perdido St., or the Algiers Courthouse, 225 Morgan St.
Beginning July 22, property owners may also visit the Lakeview ChristianCenter, 5885 Fleur De Lis Dr
.

To file an appeal visit:
https://nolaassessor.modria.com/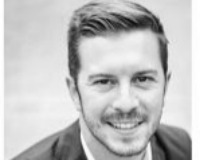 Clint makes a pledge with every real estate transaction to provide the highest level of professionalism and dedication to his clients, and no greater testament to this vow is his success in the Keller....