I never noticed the amount of Vietnamese restaurants in
New
Orleans, until I started eating Vietnamese food. In my neighborhood, Lower
New
Orleans-Garden District&beds=0&baths=0&min=0&max=100000000&map=0&quick=1&submit=Search' title='Search Properties in Garden District'>Garden District, there are 2 within a few blocks of each other Lilly's and Pho-Noi-Viet. When I Googled this type of restaurant in the
New
Orleans area, 20+ results showed up. If I didn't listen to my friends and stuck with my traditional idea of Asian cuisine, I would have never tried Vietnamese food. Now that I know the fresh ingredients, delicious broths, and intoxicating aromas are all over the city, I eat Vietnamese once a week. If you have never tried it you may think it's just another place to get General Taos chicken and shrimp fired rice. You are sadly mistaken.
This week I went to Magasin, located at 4201 Magazine, and ordered the Lemongrass Chicken Vermicelli. This dish is a combination of fresh vegetables (lettuce, cucumber, carrot, bean sprouts), with a meat of your choice (pork, chicken, shrimp), served over rice noodles and delicious dipping sauce (fish sauce "it's good"). It's presented in a big bowl and topped with peanuts, mint, and lime. You have to try it to understand how the flavors work together and then you'll never turn back. Other dishes include Pho/Noodle Soup, Com/Rice, and Banh Mi/Sandwiches. Depending on the restaurant you go to the authenticity can vary and I've seen it Americanized in many places. Get out there and start tasting away. I recommend for first-timer to go to Magasin and work their way to more adventurous locations. Nom Nom.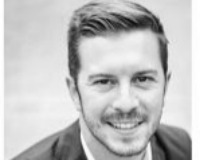 Clint makes a pledge with every real estate transaction to provide the highest level of professionalism and dedication to his clients, and no greater testament to this vow is his success in the Keller....