NEWCITY Neighborhood Partnership announces 4.2 Billion in Development
Behold the resurgence of New Orleans. NEWCITY Neighborhood Partnership, a coalition of over 70 stakeholders in the French Quarter, Lower Mid-City and Treme neighborhoods, has announced over $4.2 billion in on-going or planned development for the Big Easy. This partnership is an alliance of brainstorming and development members who meet regularly to determine ways to coalesce members' individual redevelopment and business efforts within specific New Orleans neighborhoods and to jointly advocate for catalytic, place-based development.
The NEWCITY Neighborhood Partnership focuses on priorities ranging from: community health, cultural and community facilities, economic development, housing, infrastructure and public transportation, parks and natural resources, public education, preservation, zoning, and quality of life.
A boon in growth and development was recently announced for the areas covering the Sixth Ward, Treme, Lafitte, Tulane/Gravier, French Quarter and Mid-City. The staggering development that is on-going or planned in these areas include, $95 million for the arts, $1.1 billion in housing, $83 million in education, $2.8 billion in healthcare, $17 million in greenspace, $36 million in neighborhood amenities, and $106 in infrastructure development.
This urban revitalization includes a host of projects; including, renovations to the Mahalia Jackson Theatre, the development 1201 Canal luxury apartments, the Armstrong Park restoration project, St. Martin Manor Senior apartments, improvements to Bell School, the N. Rampart streetcar project, Iberville redevelopment in the French Quarter, the Saenger Theater project, and many more.
What better news for the New Orleans housing and development market? To find out more about great development happenings for the New Orleans area, to sign up your local organization, or to become a member of this Neighborhood Partnership network, check out www.npnola.com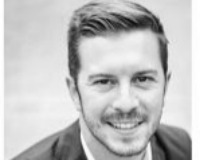 Clint makes a pledge with every real estate transaction to provide the highest level of professionalism and dedication to his clients, and no greater testament to this vow is his success in the Keller....