Since the infamous win by the Saints in Super Bowl XLIV in 2009-10, one could argue that there has not been a time when New Orleans has seemed as electric as it was last Sunday when it hosted Super Bowl XLVII. One could also point out that things were not so "electric" for the Superdome during the power blackout during the game—pardon the pun, I couldn't resist. However, with that minor hiccup aside and with a steady stream of big parties, festivals and events of late, it is hard to ignore how in the years rebuilding since Hurricane Katrina, New Orleans is once again reclaiming its title of as of the nation's premier "Big Event" cities.
In the past 2 years New Orleans has hosted 2 Sugar Bowls, 1 BCS National Championship, a Final Four Championship, not to mention the horde of annual festivals: Jazz Fest, Voodoo Fest, Essence Fest, New Orleans-French Quarter&beds=0&baths=0&min=0&max=100000000&map=0&quick=1&submit=Search' title='Search Properties in French Quarter'>French Quarter Fest, Mardi Gras. Oh, and we should not discount the holidays like St. Patrick's Day, New Year's and Halloween—all especially grand in The Big Easy.
With all the endless fun it is hard for regional out-of-towners not to have NOLA whiplash. All of the travel to and from the city can make it appealing to own a convenient condo for weekend get-a-ways.
According to an article by Kathy Finn at MyNewOrleans.com, "The supply of quality condos [in New Orleans] doesn't drastically outweigh demand and a buyer has a good chance of finding the type of unit he or she wants at a reasonable price, depending on the his or her price range." For condos, a majority of the desired inventory on the market can be found in areas of the city like, the Warehouse District, Central Business District (CBD), New Orleans-Garden District&beds=0&baths=0&min=0&max=100000000&map=0&quick=1&submit=Search' title='Search Properties in Garden District'>Garden District, Uptown, and the New Orleans-French Quarter&beds=0&baths=0&min=0&max=100000000&map=0&quick=1&submit=Search' title='Search Properties in French Quarter'>French Quarter. Ms. Finn's article cites that Realtors in New Orleans mention the Warehouse and CBD as having the highest demand, "the concentration of condos in the area has been welcomed by many people who work in the downtown area and wish to live close by. Students and employees of nearby medical centers particularly like the area, as do people who want to own a second home that's close to local attractions and amenities."
With all the big events, many have found that having a second home can is ideal for those looking to generate additional income as many are converting their vacation condos into vacation rentals. According to an October 2010 article by Broderick Perkins for Deadlinenews.com, "Vacation rental owners in New Orleans are enjoying the largest increase in traveler interest, compared with other popular destinations" He goes on to cite an article from Homeaway.com stating, "In the second quarter 2010, New Orleans' vacation rental owners saw a whopping 160 percent increase in traveler interest over the same period last year."
There are laws and codes that must be adhered to in order for individuals to rent out condos for the city's big events. Converting a residence to a short-term vacation rental requires licenses, and permits provided by the City of New Orleans. And information on all of these can be found on the City of New Orleans website under Bed and Breakfast Licenses.
There are no signs of slowing down for New Orleans. With the continued growth and rise of events in New Orleans, considering the option of buying a vacation condo could be the perfect answer for many people who frequent the city. To check out the city's current inventory, or to answer any real estate questions contact Clint LaCour at 504-419-8395 or [email protected]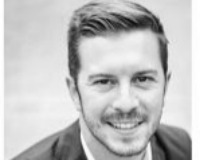 Clint makes a pledge with every real estate transaction to provide the highest level of professionalism and dedication to his clients, and no greater testament to this vow is his success in the Keller....