Mondays were historically laundry days in old New Orleans, and that meant red beans for dinner. They could simmer away all day unattended while homemakers tended to the wash. Fortunately, we've gotten away from an all-day laundry day, but the tradition of beans for dinner on Mondays has continued. One New Orleans family has been in the business of providing them for us since the late 19th century.
Sawyer Hayward came to New Orleans from the West Indies in 1850, and quickly moved to supply dry goods and produce to vendors in the French Market. Dried beans were a staple food in the Caribbean, and with the influx of immigrants from the islands, they quickly caught on here as well. A fixture in the Market until the 1920s, the L.H. Hayward Company moved into an old cotton plant on Poydras and South Front Streets, and renamed itself Camellia Beans after the favorite flower of L.H. Hayward's wife.
Today the company operates from Elmwood where truckloads of beans from as far away as Colorado, Minnesota and Nebraska are sorted and packaged. Each day 80,000-100,000 pounds of beans are bagged up into 1-, 2-, and 25-pound bags for both home and commercial use. Not surprisingly, red beans are by far the most popular, followed by a three-way tie between Great Northern, large lima beans and black-eyed peas. Even though the company also produces a ready-to-eat microwaveable cup of beans, it's really intended for outside markets. Here in New Orleans, we prefer to cook our beans from scratch.

You just never know where you'll come across an interesting bit of history here in New Orleans – sometimes even in the grocery store. With more layers than an onion, it's a fascinating place to call home. When you're ready to make a move, whether you're new to the city or just looking for a new neighborhood, I can help you find the perfect place to call home. Give me a call at the office on 504-862-4115 or on my mobile at 504-419-8395. If you prefer, send me an email at

[email protected]

, and let's get cooking!

Click here for all the results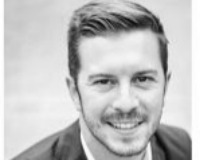 Clint makes a pledge with every real estate transaction to provide the highest level of professionalism and dedication to his clients, and no greater testament to this vow is his success in the Keller....