Saenger Theatre undergoing makeover in time for Fall opening.

One of New Orleans' best landmarks is set to be freshly restored in time for a medley of Broadway's biggest hits beginning this Fall. The ticket and information company, Broadway in New Orleans, made an announcement in March that the long-awaited renovations to the historic Saenger Theatre will be completed in time for the 2013 theatre season kickoff with "The Book of Mormon" opening October 15. Following this show, which ends on the 27th of October, a series of big productions include: "Ghost the Musical" Nov. 19-24, "Sister Act" Dec. 17-22, "Beauty and the Beast" Feb. 4-9, 2014, "Memphis" March 11-16, 2014, and "War Horse" May 13-18, 2014.


Season tickets are on sale now through Broadway In New Orleans at
www.broadwayinneworleans.com
or by calling 800.218.7469. Six-show season ticket prices start at $154.


The theater was built in 1927, but Katrina's storm ravaging waters damaged the theatre and water rose to shoulder deep in front of the Saenger stage, inundating electrical equipment and deteriorating the interior. Complex financing slowed the restoration of the building, pushing back both 2011 and 2013 opening deadlines. The grand, $51 million renovation will finally see its completion in October and will feature a vast effort to replicate the building's 1920's splendor.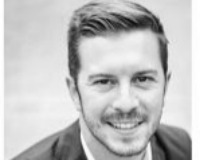 Clint makes a pledge with every real estate transaction to provide the highest level of professionalism and dedication to his clients, and no greater testament to this vow is his success in the Keller....