Why do tourists come to New Orleans? They come for the food, right? Of course there's the music, the culture, the architecture, and the festivals, but in the end it really all comes down to what ends up on the table. So how do New Orleanians manage to stay fit while eating all that great food?

If you're a runner, you're in luck. First of all, the terrain is flat, and we have long stretches of paved bike trails along either bank of the Mississippi River, not to mention well maintained paved and dirt trails in City Park and Audubon Park. The annual Crescent City Classic, a 10K road race through the heart of New Orleans, started in 1979 with 902 participants and was the first "party race" in the city. Now it seems every time you turn around there's a race somewhere, ranging in distance from a couple of miles to full marathons, and even annual Ironman 70.3 competitions. Themed races are particularly popular, with color runs, zombie runs, and breast cancer awareness runs that encourage elaborate and eccentric team costumes - in pink, of course. In the city known for throwing the best parties, most races end with live music, food, and free beer for participants.
Running isn't for everyone, so for those of us who prefer to exercise inside, there is no shortage of gyms to meet athletes' (and their wallets') needs.
Elmwood Fitness Center
has been voted the Best Health Club by
Gambit Weekly
's annual reader poll for several years running, and with six locations in the greater New Orleans area, a gym is never too far away. The main location in Harahan has several indoor and outdoor swimming pools, state-of-the-art cardio and strength-training equipment, an indoor track, racquetball courts, a sauna and steam room, and an extensive list of group exercise classes that are free to members. Two of their locations are open 24 hours, and if flexible scheduling is your thing,
Anytime Fitness
and
Planet Fitness
also have several branches throughout the city.

Let's say you just don't like to work out, but you need to do something to burn off all that jambalaya. With all the music we make in New Orleans, you can bet there's plenty of dancing. On weeknights, several clubs downtown offer free dance lessons, from swing at d.b.a. and Spotted Cat to tango at Eiffel Society to salsa at Mojitos, you can get your groove on and your workout in at the same time. More formal dance classes - in styles as diverse as ballet, flamenco, tribal belly dance, and samba - are held regularly at studios throughout the city. For power over grace, check out the myriad of martial arts you can learn, from kung fu to tae kwon do to Brazilian jiu-jitsu to krav maga, it's all here in the Big Easy. Contact me, Clint LaCour, at (504) 383-9061 or (504) 419-8395, or visit my website, when you're ready to find your home in New Orleans.


Click here for all the results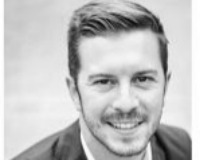 Clint makes a pledge with every real estate transaction to provide the highest level of professionalism and dedication to his clients, and no greater testament to this vow is his success in the Keller....