The Bright Lights Of New Orleans

New Orleans is a showcase of architectural styles and history, and one of the best ways to immerse yourself in it is to take a guided tour of a specific neighborhood or building style. This month, the Preservation Resource Center of New Orleans will offer a guided tour of New Orleans' theatre district.
The PRC's young urbanist group, Melioristica, will lead the tour, and it will begin at 510 O'Keefe Ave. Stops will include the Civic Theatre at 510 O'Keefe Avenue and the Saenger Theatre at 111 Canal. There will also be a surprise stop in between the two.

The theatre district has been the subject of a redevelopment project known as Broadway South, modeled on the Hollywood South project that has welcomed the TV and movie industries to town since 2002. For the past six years the theatre district project has progressed with an eye toward preserving and updating the historic theaters and offering tax incentives to encourage large scale productions to set up here in New Orleans.
The tour,
Bright Lights of New Orleans
, will take place on Saturday, November 9 at 2 pm. Tour guides will focus on questions such as how the renovations were financed, which historical elements have been saved and restored, and what the future prospects for the district may be. It will be a walking tour, so be sure to dress comfortably. The cost of the tour is $10 per person, but space is limited – pre-register to guarantee yourself a spot. You can purchase tickets on the event website or by calling 504-581-7032.
This is a great opportunity to get out and about in the cool autumn weather, as well as a chance to get some inside information on one of New Orleans' more ambitious redevelopment projects. Then again, any walk in this city is bound to bring you face-to-face with amazing architecture and history. To start your own chapter of history in this city, give me a call at the office on
504-862-4115
, or on my mobile at
504-419-8395
. If you prefer, send me an email at
[email protected]
, and let's find that perfect place for you to call home.
Click Below to see available condos in New Orleans Theatre District
Click here for all the results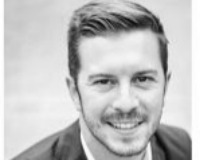 Clint makes a pledge with every real estate transaction to provide the highest level of professionalism and dedication to his clients, and no greater testament to this vow is his success in the Keller....