In 1803, the Louisiana Purchase nearly doubled the size of the United States. It was a bloodless act that transferred a huge tract of land, including the City of New Orleans, from French colonial rule to the newly created United States of America. The purchase of 828,000 square miles stretching from southern Louisiana to eastern Montana was completed for $15,000,000, which comes out to less than three cents per acre, or the equivalent of 42 cents per acre today. This extraordinary agreement was signed in a building right here in New Orleans that has a history as varied as the city it calls home, the Cabildo.

Built between 1795 and 1799 to replace the original building, which was destroyed in the Great New Orleans Fire of 1788, the Cabildo was originally the seat of Spanish colonial rule. After the Louisiana Purchase, it was used by the Louisiana Territorial Superior Court until 1812. In that year, Louisiana became a state, and the Cabildo housed the New Orleans City Council until the mid-1850s. It then housed the Louisiana Supreme Court from 1868 to 1910, where it bore witness to such landmark cases as Plessy v. Ferguson, which established the controversial "separate but equal" policy for race relations that remained in place until the Civil Rights Movement in the 20th century. The Cabildo became the home of the Louisiana State Museum in 1911, and today it houses over 1,000 artifacts and original works of art in its permanent and rotating exhibits.
With a location next door to the Saint Louis Cathedral in Jackson Square, the Cabildo is the perfect stop for tourists and locals alike. Its Spanish arches and French mansard roof outline a structure that has been authentically restored using 600-year-old French timber framing technology after a fire in 1988 caused extensive damage to the cupola and third floor. It was reopened to the public in 1994, only to weather Hurricane Katrina in 2005. In the aftermath of the storm, the Cabildo's business offices became home to "Troop N," a special police force made up of Louisiana, New Mexico, and New York State Police charged with keeping the streets of New Orleans safe. The building itself suffered minimal damage and has continued to provide a glimpse into the remarkable past of the region.
When you're ready to find your home in the extraordinary city of New Orleans, contact me,
Clint LaCour
, at the office at (504) 862-0100 or on my mobile at (504) 419-8395. If you prefer, send me an email at
[email protected]
.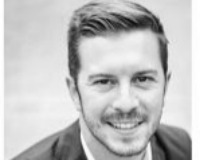 Clint makes a pledge with every real estate transaction to provide the highest level of professionalism and dedication to his clients, and no greater testament to this vow is his success in the Keller....