The Four Seasons of NOLA

Spring, summer, fall, winter—the basic four seasons of both nature and Vivaldi. Here in New Orleans, we make a convincing argument that they should be renamed: Crawfish, Sno-balls, Football, and Mardi Gras. We're proud of our local traditions, and to us they're second-nature.

Crawfish are in season in the spring, starting in February and often lasting into June. They are at their peak in April and May, and are boiled in huge pots in backyards, parks, and restaurants all over the Gulf Coast, often heavily spiced and accompanied by corn, red potatoes, garlic, onions, sausage, and mushrooms. Learning to eat crawfish like a local is an achievement—learning to boil them is an art. People pride themselves on their family recipes and endlessly debate the best place to buy them commercially.
Sno-balls may look like the snow cones of other places, but they're a far cry from the gas station staple. Made of shaved ice doused with sauce in flavors ranging from orange to chocolate to coconut to strawberry and served with or without sweetened condensed milk, Sno-balls mean summer has arrived in the Deep South. Some shops offer toppings and soft-serve ice cream, while others keep it traditional with hand-cranked ice shavers and giant fans in place of air conditioning. Either way, Sno-balls will keep you cool in the summer heat.

You have three choices: you can root for LSU; the Saints; or both. When it comes to football, New Orleanians are rabid fans of their local teams. On any given Saturday in the fall, the streets of the city will run purple and gold, switching to black and gold on Sundays. Be prepared to respond with "Who dat?!" when you're approached by a stranger on the sidewalk who asks, "How 'bout dem Saints?" Win or lose, the fans here are die-hard, and with a long tradition of success at LSU and a post-Katrina winning streak for the Saints, you don't even have to watch the games to know what's going on in football.
The exact date of
Mardi Gras
changes each year, but there's a reason it's the most famous celebration in the city. Each February or March, New Orleans shuts down for several days prior to Fat Tuesday, the day before Ash Wednesday, to allow for parades with giant floats, marching bands, dancers, and celebrities along the major thoroughfares of the city. Each parade is orchestrated and funded by a specific
krewe
, which is a social group that hosts events throughout the year and usually a ball during carnival season. Over eighty
krewes
march each year during the six weeks leading up to Mardi Gras, with several parades each day in the final week.
Krewe
members throw beads and other memorabilia to the crowds, and contrary to popular belief, it's only on Bourbon Street where baring one's breasts in exchange for beads is tolerated. Mardi Gras is a family event in the majority of New Orleans and surrounding towns, and elaborate picnic set-ups and cheeky costumes along parade routes are the norm.
To find a home in any season here in New Orleans, contact me, Clint LaCour, at the office at (504) 862-0100 or on my mobile at (504) 419-8395. If you prefer, send me an email at

[email protected]

.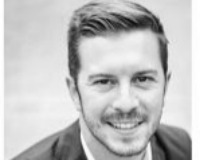 Clint makes a pledge with every real estate transaction to provide the highest level of professionalism and dedication to his clients, and no greater testament to this vow is his success in the Keller....