Want to try something new? The New Orleans Fringe Festival is starting Wednesday November 20th. What is the Fringe Festival? It's a festival of dramas, musicals, circus arts, freak show acts, vaudevillian slapstick, dance, puppetry, toy theater, comedy, interactive shows and all sorts of genre mashups by locals and groups from across the continent, including Seattle, Montreal, Canada, and New York (gambit.com).

The Fringe Festival has 76 shows this year and a parade on Saturday which features previews of Fringe shows along the route. Show locations are all over the city including the Marigny and Bywater.
You can also enjoy previews of shows Wednesday and Thursday from 5 pm to 7 pm at the Fringe Festival Hub tent. The Hub tent is located behind Mardi Gras Zone and is the place to get tickets, pick up flyers for shows, and there will also be food and beer stands.
For more information about The New Orleans Fringe Festival including ticket pricing and show times, visit www.nofringe.org.
Check out the available properties in the Marigny/Bywater area.

Click here for all the results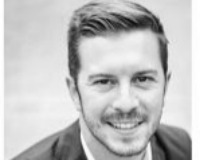 Clint makes a pledge with every real estate transaction to provide the highest level of professionalism and dedication to his clients, and no greater testament to this vow is his success in the Keller....