The Florida based craft beer bar, World of Beer, is in the works for two locations in New Orleans. According to GNO Real Estate News, the locations will be 4100 Veterans Blvd. next to Clearview Mall, and 300 Julia St. in the Warehouse District Downtown. I am originally from Tampa, FL and had a local WOB blocks from my home. I was a frequent customer and grew fond of my local watering hole. What seems like unlimited choices of beer and yummy food will delight the residents and visitors in the city. Depending on the location live music is a possibility and can be a late night spot. This concept will be a great fit for the city and should shake things up.
http://worldofbeer.com/
Click Here To View Properties in the Warehouse District and CBD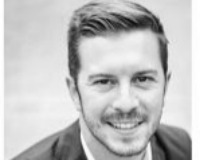 Clint makes a pledge with every real estate transaction to provide the highest level of professionalism and dedication to his clients, and no greater testament to this vow is his success in the Keller....