White Linen Night is just around the corner, this Saturday, August 2nd. It's a night inspired by the tradition of wearing white to break the extreme summer heat and bringing together locals to purchase from the galleries. There is no dress-code, but it's highly encouraged that you wear white or some light color. The event, also called Whitney White Linen Night (sponsored by Whitney Bank), takes places in the closed off blocks of 300 to 600 Julia St. in the Warehouse District. Like most festive nights out in New Orleans, there is sure to be live entertainment, food and drinks, and local art for purchase.
New Orleans White Line Hours 6pm-9pm
For more information:
http://www.neworleansonline.com/neworleans/festivals/artfestivals/whitelinen.html
Click Here To See Available Warehouse/CBD Properties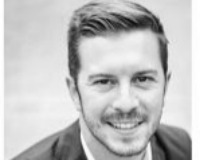 Clint makes a pledge with every real estate transaction to provide the highest level of professionalism and dedication to his clients, and no greater testament to this vow is his success in the Keller....