Yo Ho Ho'ing in NOLA

By their very nature, pirates are an itinerant group. They really aren't likely to settle down and plant rose bushes in the yard. That being said, here in New Orleans we have our very own resident pirate, and he's one of the most famous of them all - Jean Lafitte.
Lafitte was most probably born in France, or on one of its Caribbean islands, sometime around 1776. By 1805, Jean and his older brother Pierre had a very successful operation going out of a warehouse right here in New Orleans. It was a distribution center for the goods they'd smuggled into the region. Within a short time, however, the young US government passed the Embargo Act of 1807, and the Lafittes were forced to move their operation to an island in Barataria Bay. The move must have been a good one, because by 1810 they were able to expand from simple smuggling into piracy, or privateering as it's euphemistically called.

When the US decided to shut down pirate operations in the region in 1814, most of the men in Lafitte's group were rounded up along with everyone else. In exchange for a pardon, Lafitte worked with Andrew Jackson to defend New Orleans against the British in 1815. You can discover more about the Battle of New Orleans at the Chalmette National Battlefield just east of the city. There is an excellent interactive exhibit in the Visitors' Center, and the grounds hugging the levee are open for walking and picnics.

Lafitte became just the kind of hero New Orleans wanted to embrace. As a result we have an extensive, six-site park system, Jean Lafitte National Historic Park, which includes the Barataria Preserve, a fantastic wildlife preserve near where his hideout is believed to have been. There are walking trails and canoe tours meandering through the marshes and forest as well as an interpretive center about the region.
Lafitte knew early on that New Orleans was an excellent place to call home, and it still is. Give me a call at the office on 504-862-4115, or on my mobile at 504-419-8395. If you prefer, send me an email at
[email protected]
, and let's make New Orleans your home base, too.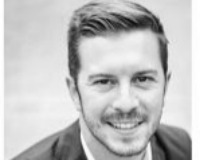 Clint makes a pledge with every real estate transaction to provide the highest level of professionalism and dedication to his clients, and no greater testament to this vow is his success in the Keller....